Well hellooooo there!

Hot on the heels of Vault of Midnight's still amazing Eisner Award win, here comes another Michigan Theater poster - this time for a magical print of The Wizard of Oz, complete with sing-a-long onscreen lyrics.

As for the design, I knew I wanted to make one poster be the dark side of Oz, with the other being the happy-go-lucky side, then somewhere along the way, the idea morphed into what it is now. Kinda reminiscent of the amazing Star Wars arena rock poster, though that fact only occurred to me halfway through. Still, I'm happy with how it turned out. The silkscreen printing will be two separate 11x17 prints that combine to make one awesome image. Prints will be available at the Jeremy Wheeler Art Show.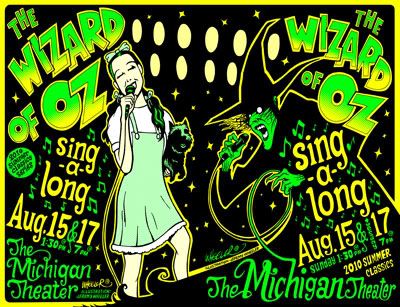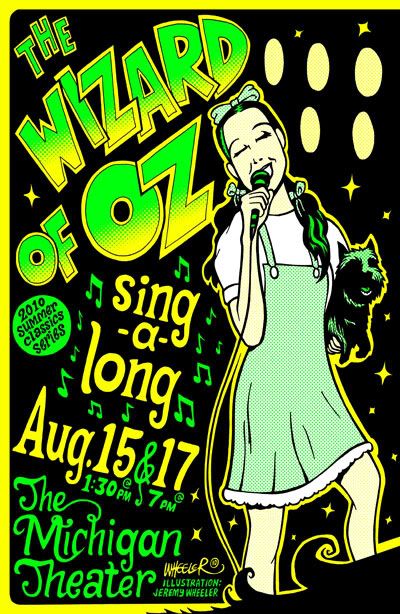 And here's how it looks like in grandiose black and white (done in pencil + ink + sharpee)…